The Kehilat Hadar Board
All incorporated non-profit organizations are required by law to have a board of trustees that is formally and legally responsible for them. For religious congregations, the members usually invest the trustees with the authority to run the congregation by electing them to serve on the board, and the trustees are therefore accountable to the members.
As of February 2018, Kehilat Hadar's board oversees the community's strategic vision, high-level planning, and fundraising efforts, and it also supervises the Steering Team. (The Steering Team focuses on the operational side, running Kehilat Hadar services and other programs from day to day.) New trustees are elected at Kehilat Hadar's statutory annual meeting, at which voting members can vote either in person or by proxy. After each election, the board determines which of the trustees will serve as officers for that year.
View the bylaws (revised as of 8/8/2019)
Board Members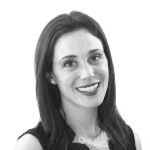 Emily Scharfman
2018-2024
President, 2018-
Emily lives on the UWS with her son Eli. She has been a lawyer in the tech start-up space for over three years. She has been involved in KH since 2005, as well as Mechon Hadar. She is also a Wexner Heritage Fellow, and will be completing her 2 year fellowship in the summer of 2018.
Before college, Emily spent a year on the Nativ program, including spending 5 months at the Conservative Yeshiva in Jerusalem.
Emily holds a BA from Yale, and a JD from NYU.
Steven Melzer
2018-2024
Vice President, 2018-
Steven is Director of Strategic Initiatives at The New School, exploring the future of higher education. He has worked over a decade in strategy, planning, and operations in the K-12 education space, leading school budget strategy, class size policy, and curriculum logistics at the NYC Department of Education; operations including HR, organizational strategy, finance, and IT at Expeditionary Learning, a national education reform nonprofit; and education technology and process innovation at Uncommon Schools, a public charter school management organization. In the private sector, he was a business strategy consultant with IBM and operations advisor with Amplify, an education technology firm. Steven also serves on the executive board of The LAMP, a media literacy nonprofit.
Steven has participated in Kehilat Hadar since 2005. He has served the community on the Shavuot retreat team, Scotch Whisk(e)y club, and Purim trivia night team. He dreams of running a kosher deli and perfecting the art of smoking meat and curing fish in a tiny NYC apartment he shares with his infinitely patient wife, Tracy. Steven received his BA in economics, political science, and music from Columbia; and his MS, focused on nonprofit management strategy and education policy, from Hunter College.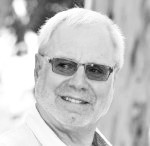 Meir Schecter
2018-2023
Treasurer, 2018-
Meir has been coming to Hadar on a regular basis since 2002. He has attended all but the first Hadar Shavuot Retreat. He has been arranging the classes given at the retreat since 2007 and has taught a class at each retreat that he has attended. He has been on the Shamash Team since its inception. Meir is the first, and current, CEO of the Hadar Scotch Club/Whisk(e)y Society.
Meir started his 45+-year professional career working for NASA on the Apollo program. Software that he developed was instrumental in the safe return of the Apollo XIII astronauts. He later worked on Skylab and various other satellites. Subsequently, he worked on US Navy defense systems, and finally went to work as a consultant to governmental pension systems.
Meir is married to Mary Federico and has four children and fourteen grandchildren. Nine of his grandchildren live in Israel and Meir enjoys visiting them at least twice a year. Meir also enjoys golfing and travelling with Mary.
Allison Kapusta
2021-2024
Secretary, 2021-
Allison has been involved in Kehilat Hadar for 10 years, and, in the last few years, have become particularly involved with family engagement and education. She worked to re-establish a regular Tot Shabbat program, first bi-weekly, and then weekly, and created a meaningful and joyful prayer service for families. She currently serves as a co-chair of kids programming and have empowered other parents in the community to join a roster of Tot Shabbat leaders. She has also helped to plan and implement family holiday celebrations and have led High Holiday family services for the past 2 years.
Allison is currently the Manager of the Department of Synagogue Leadership at United Synagogue of Conservative Judaism. Previously, she spent several years as Assistant Director of Family Life and Learning at B'nai Jeshurun where she created innovative educational experiences for families. In 2018, she received the Young Pioneers Award from the Jewish Education Project. Allison holds an MA in Jewish Education from JTS.
Max Arad
2018-2023
Max is the Assistant Director of Operations at the Rabbinical Assembly. He earned a BA in International Studies from Washington University in St. Louis. Max has been involved with Kehilat Hadar for over four years, first serving as Chair of the 2014 Shavuot Retreat, then joining the Shamash team and serving as a member of the Steering Team for the last three years. During that time, he has continued to chair the Shavuot Retreat each year, managed KH's relationships with the facilities it uses (Schechter, JTS, High Holiday spaces), and been heavily involved in KH's finances and fundraising efforts.
Max is honored to be a part of this exciting transition in Hadar's organizational structure, and looks forward to continuing to help it grow and thrive.
Aaron Kasman
2018-2022
Aaron has been an active member of the Kehilat Hadar community for more than 10 years, having served as gabbai, shamash and member of KH's steering team. He is a frequent shaliach tzibbur at Kehilat Hadar on Shabbat and on holidays, where he loves to introduce new melodies alongside old favorites.
An engineer by training, Aaron works for Google as a technology manager. At work and as a volunteer, he helps people, teams and organizations (including Kehilat Hadar!) implement technology effectively, innovate and manage change.
Rabbi Ashira Konigsburg
2018-2022
Ashira has been involved in the leadership of Kehilat Hadar since 2007. She is a member of Steering Team where her focus has been on revising Kehilat Hadar's governance structure and ritual. She is also a Shamash and has been a Gabbai, a member of the Shavuot Team and Leadership Team. Ashira is the Director of Operations at the Rabbinical Assembly. She earned an MA in Talmud and Rabbinics and Rabbinic Ordination from the Jewish Theological Seminary.
A native of South Florida, Ashira spent her undergraduate years at the University of Maryland and has spent many summers in a variety of roles at Ramah Darom in Georgia, including directing the climbing program. She enjoys traveling, hiking and climbing. Find her on Twitter: @ashirak.
Stefan Krieger
2020-2023
Stefan is a law professor at Hofstra School of Law. For over 40 years, he has taught in law school clinics training students in the representation of low-income clients in civil rights and housing cases. In both his clinical work and writing, Stefan focuses on the issues of effective advocacy on behalf of community organizations. Stefan was a member of Havurat Shalom in its founding year and is on the Academic Council of Open Hillel.
Heather first discovered Kehilat Hadar in 2017 and has been a regular attendee since moving to the Upper West Side in early 2019. During COVID-19, Heather helped design and conduct two community surveys. After growing up in Conservative community in central New Jersey, she has loved being a part of this warm, actively engaged, egalitarian community.
Heather studied architecture at Virginia Tech and graduated with a B. Arch in 2015. Since then, she has worked as an architectural designer, workplace strategist, and project manager for a large design and consulting firm. Heather lives with her fiancé, Michael Kahnowitz. In Heather's free time, she enjoys reading, traveling, playing board games, and hanging out in her "backyard" (Central Park).
Sun, January 16 2022
14 Shevat 5782
This Shabbat
Friday Night
Shabbat Day
Shabbat morning services

: 9:00am
Junior Minyan

: 10:30am
Tot Shabbat

: 10:30am
View Calendar
Sun, January 16 2022 14 Shevat 5782